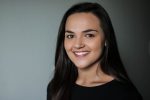 Posted by Alexandra Cappetta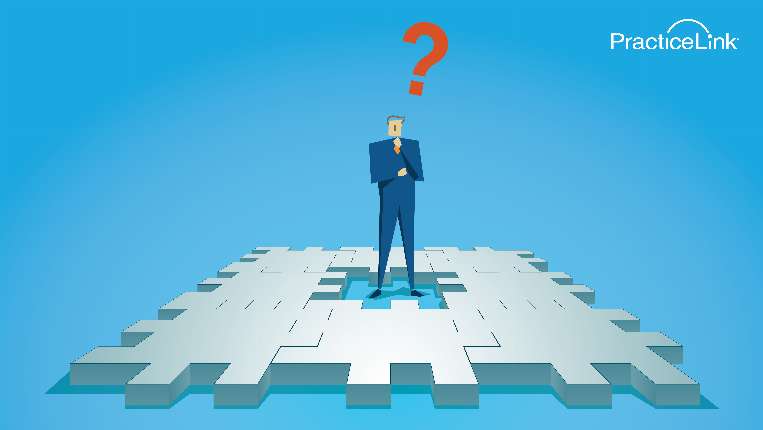 Supporting your candidates doesn't just stop once they accept the job and sign on the dotted line. If you want them to remain happy and feel fulfilled in their new roles - and be able to retain them - you must follow through with attentiveness and give your organization's newest members opportunities to thrive. 
So, how do you know if your new hires are happy? Are they content, anxious or overwhelmed as they begin - or is there something about the opportunity not living up to their expectations? Better yet, how can you properly support them so that day one is as fulfilling as day 100 at your health system?
Conduct a post-hire assessment
Think back to the interview stage of the hiring process and remember what the candidate said attracted them to the health system or to the role. The presence of those details is going to be important to them and how they determine whether the job is what they pictured.
Questions to ask yourself, the recruiter
Before asking a hire what additional support or resources they need to be successful in their role, be sure you've already fulfilled what they've shared with you from the get-go. It's not going to instill much confidence that you'll deliver on future promises if you can't follow through with previous guarantees.
Ask yourself: What have you done, and what are you still doing, to bring those compelling aspects of the opportunity to life for your new provider?
Questions to ask your new hire - and when
Once you've asked yourself if you've done your best to elevate your new hire's greatest wants and needs in the opportunity, you can make a game plan to keep tabs on the new provider, and how they're adjusting to your health system.
Asking the right questions during the beginning of their employment will accomplish two things.
First, it will give you insights as a recruiter about how you can improve the onboarding process in the future. Second, it will help you find the best ways to support them, and other team members, as they become part of your organization - which will lend itself to retention.
During your new hire's first three months of employment, ask these questions:
WEEK ONE

Overall, how has your first week been? Any surprises, challenges or highlights?

Do you feel like you know who to contact with day-to-day questions vs. questions about bigger-picture items related to the role?

Would you be open to me putting you in contact with other individuals who might be helpful to talk with, or ask questions as you get used to the new job?

DAY 30:

Have you felt supported and informed during the onboarding process so far?

Have the resources you've received been organized, intuitive and helpful for getting you acclimated to the organization and teams?

Were you given the professional and personal resources you feel you need to be successful?

Is there anything you or your family needs to get involved or adjusted to the new community?

DAY 60:

What's working well for you in your new position? Is there anything you would adjust?

What resources have been most helpful for you during the onboarding process and the transition into the new health system?

Does it feel like the questions you asked about culture and the values of the health system during your interviews align with what you see in daily practice?

DAY 90:

After 90 days of practice, what has stood out to you about working here? What has made it most enjoyable? Most challenging?

If you were to go through the onboarding process again, starting today, what would you want to be done differently this time?

Is there anything you need from me or from your superiors to feel supported in your role in the short-term? Long-term?

What would you like to be the same a year from now for you in this role? What would you like to be different?
Keep burnout at bay before they begin  
If new hires are switching positions or leaving training, be intuitive to how the residual stress of a previous position or the pressure of a big life change might follow them into a completely different role.
From their perception of the facility, teams or the job itself, to how they're being perceived by others, burnout symptoms can have a big impact.
Signs burnout is getting in the way for new hires:
You sense nerves and anxiety more than excitement when you engage with your new hire.

Your new hire doesn't seem inclined to start making connections with peers and colleagues.

Your hire seems impatient or irritable, or more negative than before they were hired.

Your new hire has a schedule that could set them up to start feeling burned out.

Your new hire seems distracted, depressed or withdrawn.
Unfortunately, even a change of pace, such as a new job isn't always enough to knock feelings of burnout. However, if your organization has support groups or employee resources to supplement their wellness, make a point to share helpful information before problems arise.  
Rather than writing new hires off as lazy or as a disappointment if they're not living up to your expectations, be compassionate. Give team members reasons to trust you and see you as approachable and understanding. When hardships or struggles are expressed to you, listen, empathize and point them to those who can help mitigate stress or offer daily support.   
Reflect, and respond accordingly
As you interact with the candidates you've brought on board - from your first conversations to their first months of employment - stay present and be ready to help.
While you might feel like you're bothering your new employee as you consistently check in, but the opposite is almost always true. Walking closely alongside them as they get used to their new job and remaining in tune with their attitude and excitement about the role is the best way to help new hires feel sure they've made the right decision to join your team.