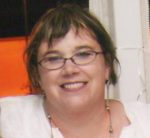 Posted by

As a result of burnout taking hold on many providers and their organizations, some physicians are opting to make some changes to their work, to their lifestyle, or to both.
For some physicians, dialing back their hours has been one path - including downshifting to a part-time job. Others have decided that now is the time to apply their skills to important humanitarian work. Others still have decided that putting all their career eggs in one basket with a single employer is too risky, and have opted to instead work for multiple employers or to supplement their full-time schedule with moonlighting.
All of these point to an opportunity for hiring facilities willing to become more flexible about work hours and employment obligations.
Here are some ways to improve flexibility and attract and retain more physicians.
Part-time shifts
The Great Resignation, coupled with a new generation of physicians with a different work/life mindset may have helped shepherd in a new era where physicians aren't as willing to work 24/7 like their predecessors. They also aren't as willing to stay their entire career at just one employer.
"Candidates are telling me they no longer want to have just one job," says physician recruiter Therese Karsten, MBA, CMSR, CPRP, a Walmart Health Virtual Care senior partner in talent acquisition. "They don't trust just having one employer anymore," she says, primarily because of the business decisions some organizations made during the pandemic that negatively impacted some physicians.
Some have opted to switch to locum tenens work, even just in certain seasons of their career, to be more available to family. Having the flexibility to work 10 to 14 shifts a month for full-time pay when it is most convenient for them has proven appealing for many physicians.
Job sharing
Other physicians are interested in traditional positions, but with part-time hours. One solution to this request from a highly desirable candidate is to explore how that physician might job share with another provider who is equally interested in a part-time schedule.
Interest in non-traditional schedules or work opportunities often arises when physicians have young children, Karsten says. "Even before covid, I started to hear from more women who were interested in constructing job-sharing positions," she says, with more and more employers considering such arrangements when they wouldn't have in the past as a way to hold on to good providers during a time in their lives when they need to be more available to their children.
Location independence
Having seen that telemedicine can be as effective as an in-office visit, many physicians are now exploring jobs that allow even part of their responsibilities to be fulfilled through telemedicine visits.
Permitting physicians to perform patient visits or administrative work remotely at least part of the time will positively impact the size of your candidate pool.
Moonlighting
"If someone wants to moonlight because they're not making enough money, they become a flight risk," says Karsten. To avoid that, hospitals and practices might consider permitting moonlighting at non-competing facilities, or to provide other ways for physicians to increase their income without having to resort to supplemental shift work. In cases where the desire to add shifts has more to do with keeping their skills fresh or enhancing them, consider exploring ways to diversify staff experiences.
Mission
Some physicians feel a calling to apply their skills and expertise in other parts of the country or world in areas of high need, such as where there is a conflict, natural disaster, humanitarian crisis or a pure lack of health care. They may opt to ask to step away from their full-time job to serve with a mission-focused organization.
That is where employers have an opportunity to solidify a candidate or employee's job. By assuring them that taking time away to serve in a volunteer role will not put their job at risk, you create confidence that they will return after a few weeks or months away. Create an internal policy and process that puts physicians at ease about making such a request if you want to retain them long term.
When physicians approach you about adding to or subtracting from their current schedule, ask questions to better understand the source of the request. Is this a short-term request, such as while a spouse is deployed or to amass a down payment for a home? Or is this a reflection of some lifestyle changes the physician is looking to make? Once you understand that, you can make suggestions to benefit both the physician and your organization.