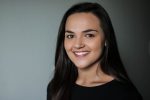 Posted by Alexandra Cappetta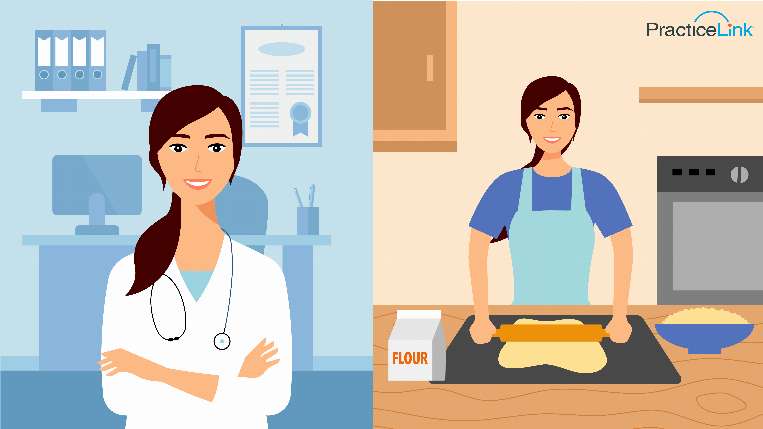 Have you ever noticed that for some careers, it's harder to separate the person from their profession?
Physicians and advanced practice providers are a prime example. With the vested time and training it takes to start practicing, on top of the consuming work and lifestyle that follows, it's not unusual that the line between a providers' profession and personality starts to wear thin.
On one hand, yes, physicians are literally life savers. They're experts in health. They're masters of medicine, but they also have passions that fall outside their practice. And for them to thrive as a provider, it's important there's enough room for their other interests to thrive, too.
So, where do you come in as their recruiter?
Refresh your perspective before anything else
When you're working to fill positions with great candidates left and right, it helps to go back to basics and remember who you're recruiting isn't just a physician or APP.
The candidate you're working with could also be an exceptional artist or creative, a culinary wizard, a collector or even an award-winning chess player. The list goes on because the possibilities of who each prospect is beyond their title is endless.
That's why work-life balance is the most important job search factor for health care providers, according to a 2022 survey by Becker's Hospital Review. Jobseekers see themselves as more than who they are on the clock - and they're going to want to work for the health care organization that does, too.  
Collaborate with other leaders to make work-life balance a cultural cornerstone
While factors like call schedules and workload may not be under your control as a recruiter, you can still make a positive cultural impact by initiating conversations with your organization's leaders and administrators about the importance of work-life balance to your hires.
Being able to recruit a provider is one thing; being able to retain them is another, and it will partially depend on whether the balance you've guaranteed to candidates can live up to expectations. Bringing up the significance of this relationship between retention and work-life balance should matter to leadership, because if there's one thing even the greatest health systems can't function without, it's healthy and happy hires. 
When candidates ask about flexibility and the likelihood of achieving healthy balance at your health system, be aware of how important this answer will be to candidates for their decision-making process. However, more important than giving them the answer they want to hear is giving them insights that are honest and avoid making promises you or others can't keep.
Know what your prospects are passionate about beyond work
Remember: You don't just need to sell candidates on why your organization would be a great place to work, but you also need to show them it's the ideal place to nurture other passions, too. The more you know about a candidate's interests beyond work, the more you can be a resource to them and help them start to picture themselves within your community.
Ask them how they spend their time off and what passions or hobbies help them feel fulfilled. With an idea of what personal boxes they're looking to check when choosing a job, you can present opportunities to participate in those activities in your area.
For instance, if a physician or APP you're recruiting is extremely passionate about gardening, you might know of and recommend a community garden they could join in the area. Or if a potential hire spends their free time playing soccer, maybe you know others in your health system who get together on the weekends to scrimmage, and you can help them get in touch.
Know what your prospects are passionate about at work
While every candidate you consider should be driven by their desire to deliver care to those in need, the ideal candidate will also have professional interests specific to their career path. It's key to find out what those passions are so you can share how you plan to elevate them.
For instance, acting as a leader or mentor might be a passion for one of your prospects. If growth and leadership opportunities are something your organization can provide, make sure it's one of your opportunity's biggest selling points.
Or let's say a candidate's biggest workplace passion is working closely with patients. If you're a larger health system, you can tout the fact that your large patient volume and its diversity will grant them a multitude of opportunities to build connections. If your health system is on the smaller side, you can emphasize that your organization's providers have the benefit of treating a consistent client base, which can contribute to stronger doctor-patient relationships.
Follow through
Work-life balance can be a make-or-break factor for many job-seeking physicians and APPs. If work-life balance at your organization is one of your strengths, lead conversations about your health system's culture with that highlight. Then, work to find resources to share with them so they feel the balance they want is the balance they would really have as part of your team.
If you're reading this and thinking there's not much wiggle room with staffing and schedules at your health system, you don't have to tell candidates work-life balance is poor, and you don't have to tell them it's great either. But you can still send the right message by making a point to show interest in their passions and hobbies outside of work and provide information for them to get involved.
At the end of the day, physicians and APPs spend most of their time providing care - that's just the lifestyle of a physician. But the most important thing you can do as you try to recruit them is show that you see them as more than their title. Because they are.