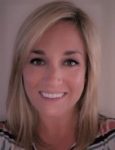 Posted by Megan Trippi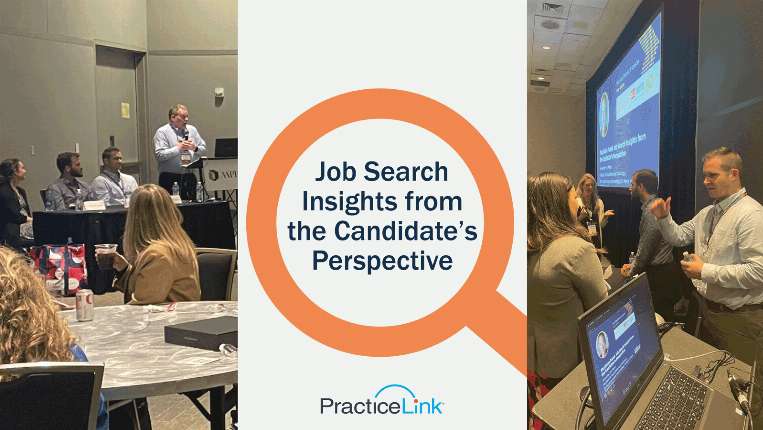 Recruiting physicians and providers takes a lot of nurturing, emailing and interviewing, but while doing those tasks, are you always considering the candidate?
PracticeLink hosted a physician panel at the AAPPR annual conference and sat down with anesthesiology resident Dr. Matson, radiology resident Dr. Betteridge and dermatology resident Dr. Cooper to help recruiters with Job Search Insights from the Candidate's Perspective. In case you missed anything or need a refresher from the session, we've shared their answers and thoughts below:
Knowing the difference between in-house and agency recruiters
It seems to be a common misconception that residents and fellows understand the difference in the types of recruiters contacting them. When asked if they understood the difference between in-house and agency or search firm recruiters during the beginning of their job search, this is what they had to say:
Understanding in-house vs. agency recruiters
Takeaways
Many residents and fellows don't necessarily know the differences between in-house recruiters and search firms.
Educate candidates on who you are and how you can help them through the job search.
Sharing information with residency programs
Have you ever tried to get in front of residents and fellows in their program? The panel provides their thoughts on how you might be able to meet with programs:
Dinners with physician recruiters
Takeaways
Some programs might have a "journal club" or group that gets together outside working hours, so if there is a smaller group that does dinners or meetings, recruiters may sponsor those events.
Providing desired details about the role
A lot of thought goes into communication with prospective hires. To ensure you are giving them the information they want, here is what the panel said they would like to know about the role before an interview:
What candidates want from recruiters
Takeaways
When residents start the job search, they may not even know what to look for or what questions to ask, so provide details like day-to-day responsibilities, call schedule, income potential, feel of the organization and practice, etc.
Being recruited and retained by their program
We asked if residency and training programs tried to actively recruit and retain their residents and received the following answer from our panel:
Physicians' experience be recruited by residency programs
Takeaways
Some mentors may encourage academic medicine to retain residents.
If a candidate wants to practice in a different location or with a different organization, they will most likely not actively recruit residents. If it's a good program with providers who enjoy it, they may want to stay with the organization.
Conducting the interview to the candidate's preference
Virtual interviews, especially the initial interview, seem to be more popular among all industries. Our physicians shared how they would like the initial interview conducted:
Virtual or In-person interviews for physicians?
Takeaways
Residents' time is very limited, so they have to be strategic about the time they dedicate to interviews.
Virtual interviews are helpful to know if both the candidate and organization want to move forward in the process.
Performing site visits with the candidate in mind
How are your site visits? Do you follow a checklist or do the same routine when showing around candidates? Here's what the three physicians on the panel would like to see:
What stands out during a medical site visit?
Takeaways
On site visits, be sure to showcase the culture, let the candidate talk to potential colleagues and let them see how they'll fit with the practice.
Don't select only those in their same role but also the medical and support staff with whom they'll be working.
Inviting family to site visits
During the panel, we learned family is a large factor in the decision-making process. They provided details about how often organizations invited their families on the site visit:
Should recruiters invite spouses and kids to site visits?
Takeaways
It is great to include spouses since they will play a role in the decision and is nice to offer to pay for the candidate and their spouse or family.
Sharing necessary information on the initial call
Is there information you think might be more important to the candidate than certain details? See if your priorities match what our physician panel would like to hear:
What physicians find helpful on Initial calls with recruiters
Takeaways
Be straightforward and provide salary/compensation information without the candidate needing to mention it.
Share benefit information, including time off, and be accurate in the details.
Avoiding red flags in emails
While candidates might throw up red flags during the process, recruiters are just as capable of putting forth details that may get an email deleted immediately. Here are red flags to avoid:
Takeaways
Be upfront with information in your email and your posting.
What might be a red flag for one candidate could prove to be exactly what another might want to see.
Final Thoughts
The panel ended with Dr. Matson, Dr. Betteridge and Dr. Cooper noting specific location and salary were the top items they look for when receiving information on opportunities.
Do the panel's answers and insights align with your strategy, or did you learn something new from hearing their perspective? When recruiting candidates, it's important to keep their interests and needs top of mind to not only hire them but also to retain them as a successful addition to your organization.