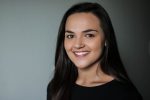 Posted by Alexandra Cappetta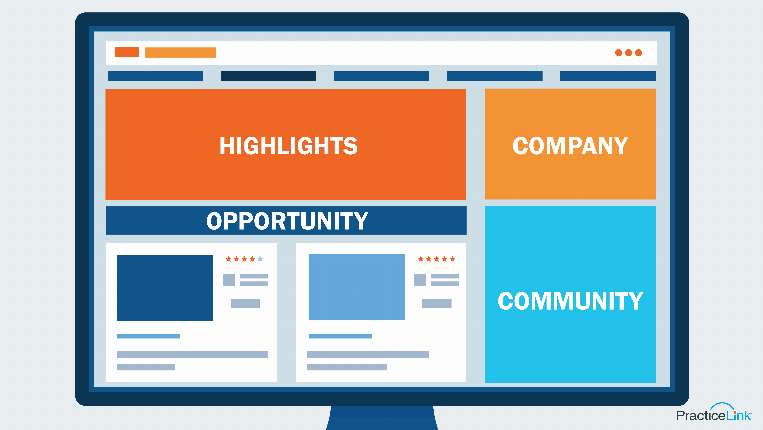 How you promote and circulate information about your organization's openings should be top of mind when putting your 2022 recruitment strategy to work. For every opening, you'll want to craft a compelling job posting capable of attracting the skilled physicians and advanced practice providers your health system needs.
While no two job postings should be exactly alike, having a reliable job posting template on hand to customize and repurpose can save a great deal of time and effort.
Your job posting template structure
Whether you're posting multiple opportunities for one facility or multiple opportunities for numerous facilities within your health system, your job posting template can maintain a uniform and consistent structure. It should include:
An opportunity summary (what you're seeking, such as the specialty or whether the position is for a physician, nurse practitioner, physician assistant or another role)
Position highlights (specific details about call schedule, compensation, benefits and other offerings)
Company description (background of your organization's vision, values, mission and culture; details about the hiring facility, such as patient volume and size; awards or significant mentions)
Community/lifestyle description (about the community, popular nearby attractions and benefits of living in the area)
In most cases, details in your template that apply to each of your opportunities, like your company description and community/lifestyle description, can be reutilized from posting to posting. Other information that differentiates your openings, such as the opportunity summary and position highlights, will need to be updated for each job you post to set them apart.
The key to writing or updating your job posting template is to do so from the candidate's perspective. In other words, picture yourself as the candidate. Are the highlights and background you provide about your health system and surrounding community attractive and compelling? Have you included what you would want or need to know about an opportunity before taking steps to apply?
Job posting template sample
If you need some inspiration to start crafting your job posting template, refer to this sample to get you started:
Position Title
Passionate Family Medicine Physician Needed in Hinton, WV
Opportunity Summary
PracticeLink Health is seeking board-certified or board-eligible family medicine physicians to join our team at PL Community Hospital in Hinton, WV.
Position Highlights - Family Medicine
No call
Schedule: 7am-4pm
20-25 patients daily
Competitive compensation
Phenomenal benefits
CME paid time off and stipend
Medical license, DEA and board certification stipend
Potential for growth, mentorship or leadership opportunities
Student loan repayment assistance
Nose and tail malpractice insurance
About PracticeLink Health - PL Community Hospital
In 1995, PracticeLink Health set out to advance the mission of medicine by establishing itself as one of the most widely trusted and relied upon health systems in the Mid-Atlantic.
PL Community Hospital, part of PracticeLink Health, is a 190-bed facility welcoming an annual average of 300,000 patients. Our skilled multidisciplinary team consists of 600 physicians, nurse practitioners, physician assistants and advanced practice providers who are passionate about providing top quality care.
PracticeLink Health has also been a proud recipient of the Great Gallup Workplace Award for 10 years and counting, which is why our search never ceases for passionate and hardworking health care workers to serve and heal our communities.
Our number one goal is to make all our patients feel seen and valued - and we believe in doing the same for our employees. Not only do we foster a community of collaboration and connectivity here at PracticeLink Health, but we also recognize the importance of physician wellness, and ensuring the necessary flexibility and balance to have the best possible quality of life as a practicing health care worker.
Community and Lifestyle
Hinton, West Virginia - home to PL Community Hospital - is a beautiful and growing national historic district in Summers County and offers as much for your career as it does for your lifestyle.
Positioned on the Greenbrier and New River and Bluestone Lake, Hinton is a brief drive to the breathtaking sights of New River Gorge National Park and Preserve. With abundant outdoor recreation opportunities - including hiking, camping, water activities and fantastic smallmouth bass fishing - it's an ideal location for nature enthusiasts. It is also balanced by close access to big cities, with airports in neighboring towns of Beckley, WV and Roanoke, VA, as well as an Amtrak stop in Hinton itself.
Explore the warm and close-knit community of Hinton and picture yourself living and practicing "Where friends and Rivers meet." We look forward to hearing from you and answering any questions you might have about life and career opportunities at PracticeLink Health's PL Community Hospital.