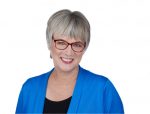 Posted by Joy Sorensen Navarre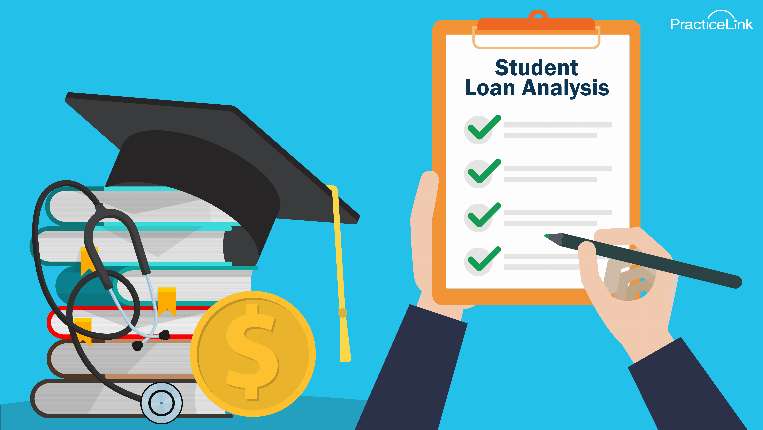 "I would suggest that the whole imposing edifice of modern medicine, for all its breathtaking successes, is like the celebrated Tower of Pisa - slightly off balance."  King Charles III (Formerly Prince Charles) 
If you've found recruiting "slightly off balance," consider an alternative to student loan contributions: student loan analysis and management help.
With this, physicians can save, on average, between $40,000 and $400,000 on student debt - more than many health system contributions. In fact, one Eastern US health system recruiting department increased recruitment by 32 percent in just one year by offering loan analysis.
How Tough was Recruitment in 2021?
According to the 2022 AAPPR Annual Report, only 44% of family medicine positions were filled in 2021, averaging 124 days for each vacancy. And among specialist positions, the most difficult to recruit, neurology, took 252 days to fill - with just 28% filled.
Physician Burnout and Relief
Student loans are so complicated that physicians can stress over them for hours, days and months. In fact, according to the AAPPR Annual Report, up to 34% of physicians cite burnout as the reason they leave. Loan assistance helps relieve their stress - and burnout.
Recruiter Attrition Help
No wonder recruiter turnover reached an all-time high in 2021 at 21.6 percent. Clearly, recruiters and directors need new tools, and alternative physician incentives may help you.
Traditional Student Loan Help
One incentive is student loan support. In 2021, 41% of health care systems offered student loan funding averaging between $75,000 and $99,000 per physician. However, specialist loans can exceed $500,000, and student loan contributions increase physician taxes. Luckily, there's another option.
The alternative is student loan analysis from a firm specializing in physician loans, such as Navigate Student Loans. Physicians learn how to save thousands with this service - but what does it entail?
What Loan Analysts Do?
Loan analysts assess loans and hundreds of options to save most physicians major money. The best firms know all loans and rules in all 50 states.
The process starts with a private consultation including the physician's education, employment history, loan history, location, goals, financial challenges, future education plans, marital/divorce status, children and more. They all affect loan decisions.
Next, analysts review national and state options, caveats and loan forgiveness. They rule out what won't work and provide the best options for clients. Experienced analysts, like those at Navigate Student Loans, can do this in just 15 to 30 minutes.
When the physician selects their preference, analysts create step-by-step templates for them. They also check for errors in their loans. Some analysts join phone calls to servicers or others to resolve problems for physicians. Do check, but some analysts serve their clients for the life of their loan - and at no extra charge.
Incentives are Better Than Loan Payments
When health systems contract with loan analysis firms, it's turnkey. Physicians usually save thousands. It's often more than what the system pays. Yet, it's just a fraction of the cost for health care systems. And physician tax burdens are far less.
Or, Try Both Analysis and Payments
Some systems opt for both. After a loan analysis has reduced loans, the system contributes towards that new amount. System dollars go further, and physicians may save even more - all at a far lower cost.
Is this for real? Yes. For example, in just 7 years, one firm's physicians are on track to save nearly $400 million on student loans.
Reduce "Offer Analysis Paralysis" and Delayed Decisions
Job offers also confuse physicians, so they postpone decisions. Navigate's founder, Joy Sorensen Navarre, says some recruiters use their "Offer Analysis" to expedite decisions. Navigate reviews all offers with a physician and helps them determine which offer best meets their needs, including student loans - short and long-term.
Once candidates fully understand their options, deciding is easy. And just knowing one system cared enough to provide offer analysis can tip scales in their favor.  As Joy says, "It isn't always the system with the highest salary that wins. But an offer analysis ensures they know which offer is best for them." That means lower physician turnover.
What Recruiters and Physicians Say
Kim Collins, former Lead Recruiter at Luminis Health, said,  "Before Navigate…we had nothing to offer in the way of student loans - this consulting and giving the providers guidance is invaluable." (Kim is now CMSR Director Provider Recruitment & Onboarding at Community Health Systems in Franklin, TN.)
"I can't express what an incredible help & positive force you have been in my life…  I received seriously useful information, and walked away with a 10-year plan to help make sure I maximize all the program benefits available to me." - A physician in Pennsylvania
"Your student loan advice helped me refinance my loans, which was the key to me qualifying for our new home. It is our dream house and we wouldn't have been able to do it without your advice. I really appreciate your help and think it is awesome that you are helping people in this way." - A physician in Florida
Are you ready for something different that's proven successful? For more information on how you can improve your recruitment with loan and offer analysis, email Joy at joy@navigatestudentloans.com