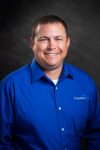 Posted by Drew Terry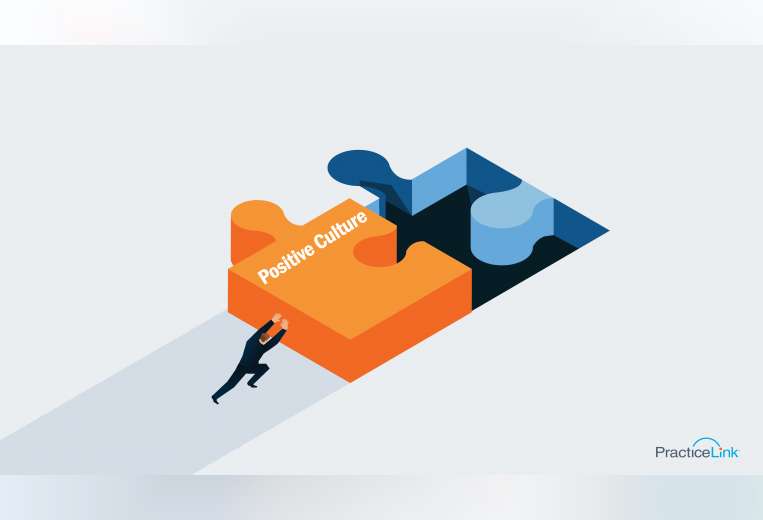 Have you considered the impact workplace culture has on your organization?
A positive culture can take your organization from average location to desired workplace. It can enhance your physician contracts even when salaries and benefits are comparable or slightly lower than other offers. And it can be an effective tool in attracting quality candidates - and retaining high-performing physicians.
A negative culture, on the other hand, could deter high-ranking candidates and be a motivating factor for your top staff to start thinking about where else to practice.
What is workplace culture?
In a Harvard Business Review article, Michael D. Watkins - co-founder of Genesis Advisers, IMD Business School professor, and author of "The First 90 Days" and "Master Your Next Move" - wrote that virtually everyone acknowledges the existence of workplace culture and its role in shaping organizational behavior, but there's little consensus on what it actually is.
Using feedback from a LinkedIn discussion he facilitated, he summarized that workplace culture is:
Consistent, observable patterns of behavior in organizations.

Shaped by incentives, whether that's salary, rewards, recognition or advancement.

A process of sense-making, "a collaborative process of creating shared awareness and understanding out of different individuals' perspectives and varied interests."

A carrier of meaning, a story featuring employees of an organization and reinforced by its values and rituals.

A social control system that promotes and reinforces "right" thinking and behaving and sanctions "wrong" thinking and behaving.

A form of protection that has evolved from situational pressures and prevents "wrong thinking" and "wrong people" from entering the organization.

Shaped by overlaps with other cultures, especially the broader culture of the societies in which the organization operates.

Never monolithic, but instead has many factors that drive internal variations in the culture of business functions.

Dynamic and shifts incrementally and constantly in response to external and internal changes.
What impact can workplace culture have?
According to a 2018 Gallop study, 34% of responding employees reported being "engaged" at work - that is, involved in, enthusiastic about and committed to their work and workplace. That's the highest percentage since the national figures began being reported in 2000. In the same study, 13% of respondents reported being actively disengaged, or miserable, at work.
Even with a high mark of engaged employees in the study, that still leaves 53% of workers as "not engaged." They may be satisfied overall but are not mentally or emotionally connected to the role or employer. They'll show up and do a satisfactory job, but they'll also leave for another opportunity with a slightly better offer.
A positive workplace culture can help more of the 53% stuck in the middle strengthen their connections to your organization. In turn, this often leads to a stronger team and gives recruiters two benefits: increased retention and an attractive selling point when seeking new physicians and advanced practice providers.
Think about what turnover and open positions could be costing you. When considering the cost of burnout, a 2018 article on the American Medical Association website suggested replacing physicians could cost $500,000 to $1 million per doctor when factoring in recruitment costs, signing bonus, lost billings and onboarding expenses.
How is workplace culture impacting you?
Workplace culture shapes behavior. It attracts employees who share similar values and helps repel others who don't. And it can have a major impact on your recruitment and retention activities - as well as your organization's bottom line.
So how do you go about ensuring your culture is a positive for your organization instead of a negative?
Daniel J. Whitlock, MD, MBA, thinks culture in health care organizations comes down to two points: honesty and transparency.
"A lot of different concepts have been attached to this idea of a positive organizational culture: patient-centered focus, the showing of respect for colleagues, appropriate handling of errors - but for me the most salient one is whether there is honest and transparent communication at all levels of the organization, and especially between management and practitioners," he said in an Advancing the Business of Healthcare article.
"If you don't have that," he continued, "you may be able to recruit a good physician with a lot of bells and whistles, but you won't be able to retain her or him."
How does your organization's culture look today? Evaluate how employees use paid time off and sick days, absenteeism, and what's driving recruiting and retention activities. These answers may help reveal whether you have a highly engaged workforce or one feeling disconnected or approaching burnout.
If you're looking for ways to enhance your culture, consider some of these aspects:
Retention starts during recruitment. Look for opportunities to show how your culture
helps set your organization apart from others.
Also consider how your offer compares to other health care organization contracts. Is
your culture strong enough to make a difference when an applicant is comparing your
opportunity to others?
Be patient- and physician-centered
Prioritize caring for the community - and taking care of the physicians and APPs who care for its members. Taking this step requires an organization-wide way of thinking. It should be clear in everything from a mission statement to communications to the daily actions of staff.
Being patient- and physician-centered may also involve providing the tools and protocols that best help them succeed. In recruitment, this may be clear steps for applying, interviewing, onboarding and licensing, plus a smooth, organized transition to their team by implementing a mentor or buddy system for new hires.
Like most employees, physicians want to be a part of conversations on issues that affect what they do. For organizations, this may mean looking for more opportunities to include more physicians in discussions.
For recruitment and human resources teams, it may look like asking for their opinions when considering how to strengthen your workplace culture. How was their onboarding experience? What do they think are the greatest benefits of working for the organization? What areas can be improved upon?
Look for opportunities to reward
Incentives or perks are a natural way to appreciate staff and display culture.
These may be occasional treats like free snacks, meals or organizing local food truck visits; gym memberships; or even tickets to local sport or cultural events. They may also extend into additional benefits, like flex time to balance a strenuous schedule or paying for unused vacation time.
In addition to rewards, look for opportunities to recognize your physicians. Are they speaking at an upcoming conference or volunteering their time and skills for a particular program? Promote them through press releases and by posting on your social media channels or blog.