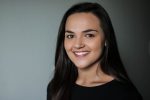 Posted by Alexandra Cappetta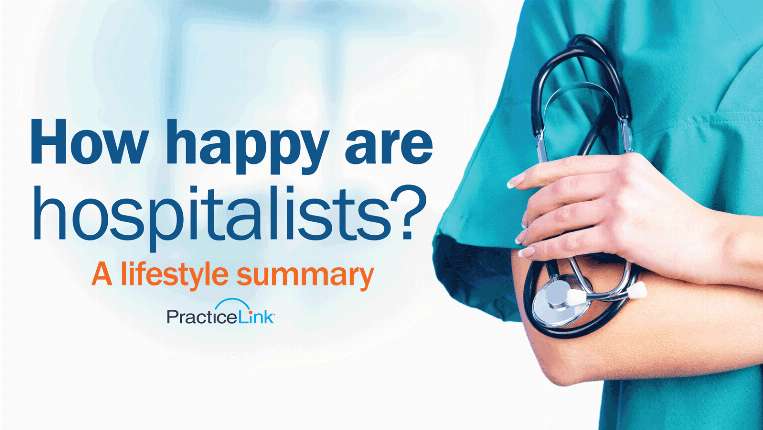 Just like the lifestyle of a physician is unique from that of other professions, the lifestyle of an individual in one medical specialty is often quite different from the next. But what about hospitalists?
To give you even more insight as you prioritize recruitment and retention practices at your organization, let's dive into some of the data surrounding burnout, job satisfaction and overall happiness as it relates to their specialty.
Rate of burnout for hospitalists
A recent Medscape report surveyed 13,064 medical professionals in various specialties to assess their lifestyle and overall satisfaction - personally and professionally.
The findings revealed that nearly half of hospitalists - 56% of female hospitalists and 43% of male hospitalists - are experiencing burnout.
Rates of depression among hospitalists
Depression, one of burnout's most pervasive symptoms, was also an area of interest within the study.
Interestingly, only about 3% of hospitalists reported feeling depressed, compared to 18% of surveyed hospitalists who reported feeling both burned out AND depressed.
Hospitalists' happiness outside of work - before and after COVID-19
There's no doubt that the pandemic hit providers hard at work. Its emergence prompted a laundry list of new concerns while on the clock - from dealing with what used to be typical interactions with patients to returning home to one's family at the end of a shift.
With these additional pressures, it makes sense that hospitalists' happiness outside of work was impacted, too. Where most had reported feeling very happy or somewhat happy off duty before COVID-19, fewer could say the same after the pandemic's onset.
What contributes most to burnout?
So, is the pandemic to fully blame for high levels of burnout among hospitalists?
It might be surprising to learn that it is not the primary catalyst, despite being a pervasive influence at work and outside of it. In fact, most hospitalists attribute their burnout to aspects of work that predate the pandemic.
The most frequent cause? Too many bureaucratic tasks. Additionally, hospitalists emphasized that lack of respect from administrators, employers, colleagues or staff was also a major factor, as well as lack of respect from patients and too many hours at work.
The most challenging part of the job
Despite COVID-19 ushering in a great deal of stress and concern for providers, it isn't what hospitalists consider the most demanding part of their job.
Most frequently, hospitalists cited dealing with difficult patients as their greatest challenge. Other aspects, like navigating so many rules and regulations and working long hours, also made the top of the list.
The most rewarding part of the job
Hospitalists were also asked about several positive aspects of being a physician and which they find most rewarding.
Rather than status or financial security offered by their profession, hospitalists said the most fulfilling part of their job is being good at what they do and finding answers and diagnoses. Another main point of satisfaction was knowing they're making the world a better place and developing quality relationships with their patients.
How burnout has negatively impacted hospitalists' personal relationships
Although burnout's effects begin with, and continue to impact, one's professional life, it's not uncommon for the effects to bleed into one's lifestyle - including their personal relationships.
In fact, over half of hospitalists surveyed reported negative impacts on their personal relationships because of burnout.
Would hospitalists take a salary reduction for better work-life balance?
While factors like salary contribute to a certain standard of living and quality of life for physicians, the survey found that work-life balance is more influential in determining hospitalists' overall happiness.
In fact, most hospitalists said they would be willing to take a salary cut to improve the balance between their personal and professional lives.
What hospitalists have done at work to try and relieve burnout
As anxiety, depression, apathy or other burnout symptoms flare up on the clock - especially as a result of any of the aforementioned work challenges - the survey's findings revealed that most hospitalists have adopted a strategy or plan to minimize the effects.
Most popular among them was meditating or seeking other stress-reduction techniques, followed by reducing their work hours. Additionally, some hospitalists said they've tried speaking with their hospital or group about productivity pressure, and some have even decided to change work settings or jobs altogether.
What are hospitalists doing to maintain happiness and mental health outside of work?
Striking a true work-life balance is often what it takes to maintain happiness and mental health outside of work. However, all of that is still dependent on how time away is spent and, interestingly, the survey revealed some common go tos among hospitalists.
When not at work, the most tried and true way hospitalists choose to care for themselves and boost their mood is spending time with friends or family. Others find success maintaining their wellbeing and lowering their stress by channeling it toward their activities, hobbies or exercise, and many emphasized that getting enough sleep and choosing healthy eating habits is key to their happiness as a whole.
Choosing medicine - and the same specialty - again
With all of this in mind, would hospitalists still choose medicine if given the option to do it all over again? What about their specialty?
Lower levels of job satisfaction following COVID-19 might lead one to think they wouldn't, but the survey showed otherwise. In fact, more than half of hospitalists said they would pursue the same profession, and most would select the same area of expertise.
Takeaways as you recruit
What survey results surprised you most? Did they align with your experiences when working with hospitalists?
As you process and reflect on the report's findings, use what you've learned to be mindful as you recruit, starting with some of these key takeaways:
Be intentional about talking to current and potential hires about their hardships and happiness at work.
Brainstorm ways to make the already rewarding aspects of their jobs even more fulfilling.
Consider opportunities to simplify or streamline aspects of work they find most challenging.
Offer resources that have helped other physicians navigate burnout or work-related stress.
Make it known that your door is open if they are ever in need of support as an employee.
Whether you want to educate yourself further on burnout, help those who might be showing symptoms, or simply find other ways to promote a positive and healthy culture at your health system, we're here to help. Visit www.magazine.practicelink.com for helpful physician resources, or reach out to us anytime at PROteam@PracticeLink.com.