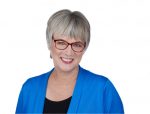 Posted by Joy Sorensen Navarre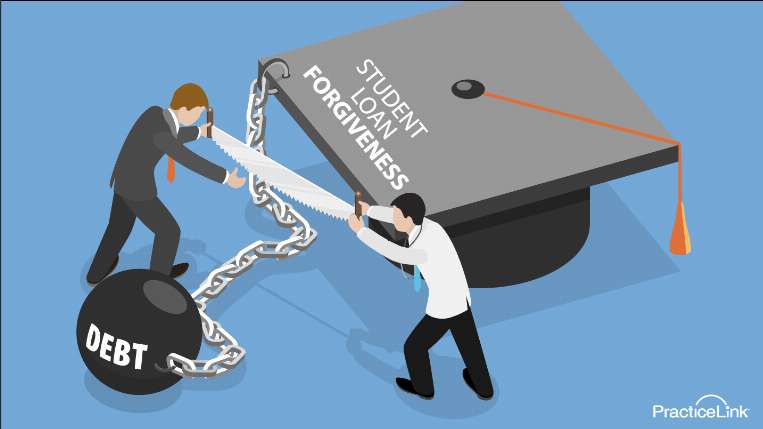 Placing physician candidates is incredibly challenging. And student loans are incredibly challenging for physicians. Now you can help physicians and candidates and your employees. Tell them to apply for the Limited Waiver Option (LWO) by this Oct 31.
Physicians who wanted Public Service Loan Forgiveness (PSLF) faced complicated requirements. In fact, only 2% of applicants received forgiveness; 98% were rejected.
LWO: Your Chance to Build Trust
In October of 2021, the Department of Education eased qualifications for forgiveness, so many physicians who didn't qualify before may now. This - and you - could save them tens-to-hundreds of thousands on loans.
LWO is for employees of nonprofit, government and tribal organizations. If that applies, imagine how grateful physicians would be for your help. Imagine their increased trust in you - if you act now, so your physicians meet the Oct 31 deadline.
In-House Recruiters Benefit, Too.
If you're an in-house recruiter charged with physician retention, LWO can help you, too. Simply remind physicians of LWO's eased requirements. It's possible they may now qualify for loan forgiveness even if they didn't before - even after years of payments. Saving a physician thousands on their loans reinforces good relationships with physicians and, ultimately, retention. Just meet the deadline.
Student Loan Challenges
Why are student loans so complicated? The rules are dicey, confusing and easily misinterpreted. Also, loan servicers and the government have doled out inaccurate information, and thousands have paid a heavy price.
Consider that there are:
20 different federal loans, each with different rules
Dozens of private student loan lenders
30+ federal and state student loan forgiveness programs with different rules
Next, personal factors:
Married or single?
If married, to another borrower?
Working status - full or part time?
Working for a PSLF-qualifying employer?
Have you changed jobs?
Has your income changed?
Did you receive a raise or promotion?
Are you having babies?
Are you temporarily a stay-at-home parent?
Most troubling are loan servicer and the federal government errors. Check out investigations by the Student Borrower Protection Center. Warning: It's not pretty.
No wonder physicians lack the needed time to review LWO - despite the potential savings.
Save Time and Hassles with Navigate Student Loans
The good news is there's a solution: Navigate Student Loans. Navigate is a student loan analysis company specializing in physician loans.
Joy Sorensen Navarre founded Navigate nine years ago. As a financial planner, she saw how devastating student loans were for physicians. When she began saving physicians thousands on their loans, she decided to focus on this and began her business.
Significant Loan Savings
Navigate Student Loans' team now serves physicians across the country. To date, Navigate's physicians are on track to save $348,653,000 on loans. The average physician saves between $40,000 and $400,000. That's because Navigate knows every minute detail about student loans.
Since LWO took effect, loan forgiveness has increased from 2% to 5%. But 100% of qualified physicians working with Navigate are on track for loan forgiveness.
Physician Response
Physicians receiving assistance are thrilled. As one said, after saving thousands on her loans, "I can't breathe…I might cry…This is a life-changing call. You have changed my life."
Recruiters: Fortify Trust with Candidates
Best of all, sharing this vital information with your physicians won't cost you a dime, but your help will certainly boost their trust in you. And that trust is critical to your success.
Free Help for Time-Strapped Candidates and Physicians
Physicians who want to save time can contact Navigate for a free 15-minute consultation to see if they qualify for loan forgiveness. If so, and if they choose Navigate's help, Navigate walks them through their options. The physicians choose what's best for them, then Navigate prepares a "template" with instructions, papers required and all steps needed to apply.
Help For the Loan's Life
Since PSLF loans require 120 payments over 10 years, should any questions arise, Navigate will help them for the life of their student loans. (Navigate is the only service to offer life-of-loan help for their one-time fee.) Whether it's a call to verify application accuracy, a question, or a conference call with a loan servicer, Navigate is there to resolve issues in the physician's favor. No wonder 100% of Navigate's clients are on track to achieve forgiveness.
For DIY Physicians
For physicians who prefer doing it themselves, they can visit StudentAid.gov. Physicians will find a table showing the LWO changes and additional requirements.
So, recruiters, now's your chance to be a hero to your physicians. Build their trust while they build their pocketbooks. Isn't it fun when you can provide monumental help to your candidates and employees? Just don't miss this fleeting chance. Paperwork must be complete before October 31, 2022.
Physicians can just click Navigate Student Loans to sign up for a free 15-minute Navigate session. Tell them to sign up today. Then, ask them what they learned. Beware of explosive smiles.