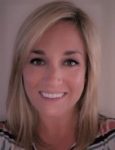 Posted by Megan Trippi
Retaining quality employees can be just as important - if not more so - as hiring them. With the physician shortage and staffing issues exasperated by 'the great resignation,' retention is key in physician recruitment. So, what can you do to focus on retention? Stay interviews are one way to better understand employees and what motivates them or keeps them satisfied.
What is a stay interview?
A stay interview is done with current employees to assess what makes them fulfilled in their role and what makes your organization a good fit, along with what could be improved upon within the system, department or role.
Benefits
Your organization can benefit from stay interviews by making your employees feel valued, showing them you care about their opinions and thoughts on their job. They also give you feedback on what is going well and what can be done to continually increase retention. An additional benefit may be learning the employee's future plans and aspirations they have for themselves in the organization.
Conducting stay interviews
You'll want to schedule interviews with employees and let them know what to expect so they can prepare and avoid feeling anxious about the conversation. Ask open-ended questions that will give you a feel for what you can do to continue to keep employees happy or where you can make positive changes.
Here are examples of questions to ask during your stay interview:
What do you enjoy most about your job?

What would make your job even more satisfying?

What helps motivate you?

Is there anything you wish you could change about your role?

Do you feel your skills are being adequately utilized in your current role?

What do you think of the development opportunities available to you?

What could the organization do to make you feel more valued and recognized?

Why would you recommend our organization to a colleague or friend?

What would you like to see more or less of from leadership?

What is the organization not doing currently of which you'd like to see more?
Once you've completed the stay interview, follow up with the employees so they know you've taken their answers into consideration and feel their opinions are valued. In order to ensure the interviews are successful, take steps using the feedback gathered to make improvements and remain consistent with what keeps employees satisfied.