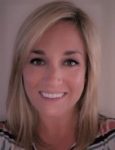 Posted by Megan Trippi
On March 11, 2020 the World Health Organization characterized COVID-19 as a pandemic.
This pandemic affects all types of recruitment, but it could have an even larger impact on physician and advanced practice provider recruitment. There are already many open positions within the healthcare industry, and there will now be more of a need for additional physicians and APPs. The urgent need for extra help could pause your current recruitment strategy, but even if it doesn't, you will most likely still see a change in your day-to-day responsibilities, if you haven't already.
Here are ways to continue recruitment during this time:
If you cannot find candidates requiring long-term contracts to fill urgent needs, you may want to explore locum tenens, who can fill the immediate opening and work under a short-term contract.

With travel bans and social distancing, many candidates will not be available for in-person interviews, but interviews can still be conducted via conference call or video chat.

With more work being done over the internet, you could work from home to protect themselves from further spreading of the virus.

If the hiring process of your open positions stalls due to the current healthcare climate and needs, don't be afraid to retain contact and continue building your relationship with desired candidates.
The Centers for Disease Control and Prevention suggests the spread of COVID-19 occurs most frequently during close exposure to an infected person, mainly via respiratory droplets produced when someone with the disease coughs or sneezes.
The virus may not only spread to those providing care, but also to others working in the facilities, which poses a threat to all healthcare professionals nationwide. Recommended guidance for risk assessment can be found on the CDC's website at https://www.cdc.gov/coronavirus/2019-ncov/hcp/guidance-risk-assesment-hcp.html.
There are many variables and unknowns. One thing has not changed; your job as a recruiter is important.
For updates and information on COVID-19, visit https://www.cdc.gov/coronavirus/2019-ncov/index.html.