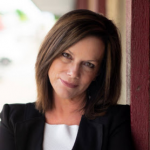 Posted by Michele Gutermuth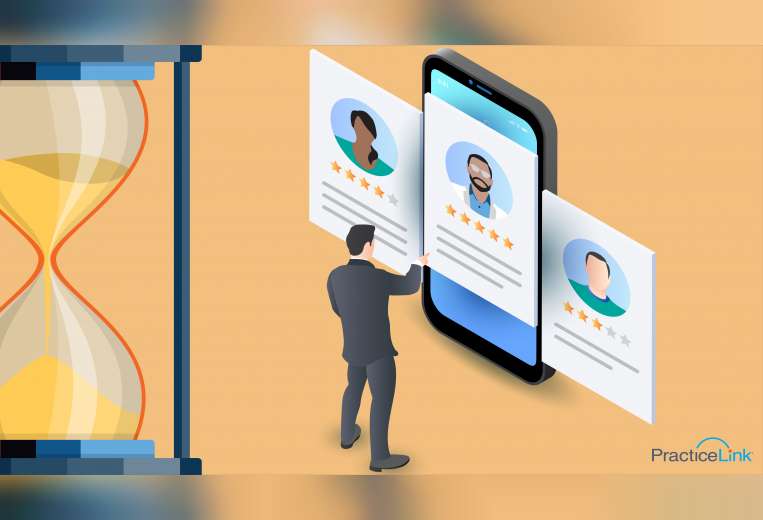 You go into your office - or at this time possibly your home office. You look over your physician openings for your organization, your calendar, your upcoming meetings, interviews, virtual interviews and phone calls to be made; your list is endless.
Next, you look at your emails, which also seems like a never-ending project. After you scan through the marketing messages, conference invitations and lists you can purchase along with emails from recruiters and physicians, you spot one marked with that red flag stating urgent. It is from your supervisor. It says, "We need to fill this Internist opening immediately. Dr. Jones is retiring and has given us 60 days' notice. You know the kind of person we need to fill Dr. Jones' position. He has been with the hospital for over 30 years. Residents will be considered." What do you do?
You're a great recruiter. You've been in these situations before. Use your experience and these three tips, and you'll be able to backfill Dr. Jones' position - and please your supervisor.
Get more candidates. That seems obvious, but here is how. 
You want to look through as many candidates as possible so you have options for finding just the right fit for your organization. The most useful approach that offers many options is using a job board like the one found at PracticeLink.com.
Another option that offers a great opportunity with little time investment are virtual career fairs. PracticeLink offers several throughout the year, giving in-house recruiters the opportunity to connect remotely with active job-seeking candidates.
Passive candidates are another resource to explore. Do not forget about these gems. These candidates may not be actively looking, but you have access to their information for a reason. They may have contacted you because of past interest. Additionally, there are databases you can search to broaden your passive candidate reach, such as MedNavigator by PracticeLink. Available to PracticeLink clients, MedNavigator is a powerful sourcing tool that can help you reach virtually every physician, resident, fellow and advanced practice provider nationwide.
Recruit for your opening as if you will never need another physician again.
Keep detailed notes about each physician with whom you speak. You may have caught one at a bad time, and your first impression may not be the best one, so you need to go back to that candidate. Write down why you got this impression - something like "Looks great on paper but was not friendly on the phone."
Think about retention first during your entire recruiting process. You do not want to do this again in six months - or ever. Make a good placement.
When interviewing candidates, find out if they're familiar with the electronic medical records system. If they are not, they will need extra training, or maybe they learn quickly but may require additional time with patients because this is not their normal EMR. Don't set up your new hire to fail.
Also avoid overpromising compensation. It is far better to be honest and tell someone their salary is $165,000 with the potential of receiving $30,000 in bonus (and that only one physician has received a bonus in the past five years) than to not tell an interviewing doctor this. At the end of the year, you don't want to have a doctor who feels like a failure because he or she did not make their bonus, which in many cases their family was counting on, too.
Lastly, make the terms in the contract flexible. Have negotiable start dates. In your agreement, include language like, "This agreement shall begin on or about (a set date) and shall end two years later." This way, if there are a few days delay or the doctor wants to start early, a whole new agreement will not need to be drafted.
Make your advertisement the key to your city.
Do not use flexible information in any of your advertisements. Do not use words like competitive or negotiable. Doctors are too busy for this, so unless you are in the exact location in which this physician is looking, you will most likely lose the interest of many physicians looking at your job post. 
Here is a good example of a strong job posting. 
Inpatient Internal Medicine - Immediate Hire
ABC Health is recruiting an Internist to replace a retiring physician opening. Internist to work a full inpatient practice. This is an excellent opportunity for a flexible physician to make a great living! Working in a 267-bed hospital with a full inpatient caseload and flexible scheduling.
We are seeking BE or BC Internists.

Fully integrated, Uses Epic for EMR.

Sign-on bonus. Relocation. Student Loan assistance.

State-of-the-art Hospital

Teaching facility-teaching residents available but not required
Charleston, at the confluence of the Elk and Kanawha rivers, is West Virginia's capital city. A riverside complex includes the gold-domed State Capitol, the Governor's Mansion and the West Virginia State Museum and theater. The Clay Center for the Arts and Sciences has art and discovery museums, a planetarium and a concert hall. Downtown's Capitol Market houses food vendors and eateries in a former freight station. Charleston is the home of a minor league baseball team, Yeager Airport, The University of Charleston and West Virginia State University is in the local area. 
Contact Jane Doe at 555-5555
Using these three focused ideas behind the urgent search allows you to fill this opening quickly, giving you the satisfaction you have made a good hire and a long-term solution to your facility's needs.