Posted by Alexandra Cappetta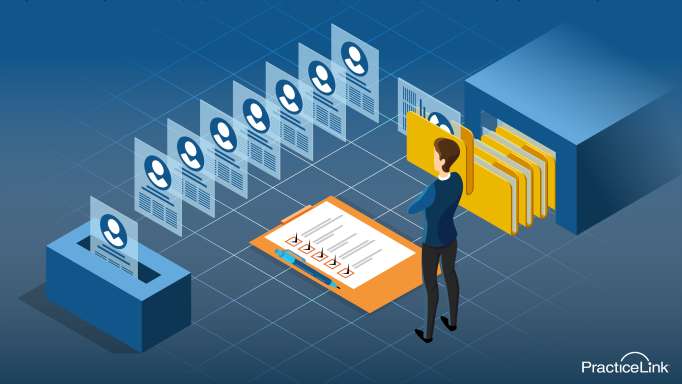 One of the most valuable acquired skills of any recruiter is to anticipate a need before it must be filled. Whether or not there are open positions at your health system right now, it helps to have a pool of prospects at the ready to ease your recruitment process when a need arises.
So, are you able to predict future needs and increase your talent pool to more quickly fill them?
Absolutely. Here are five ways you can start right now:
Think about your organization's long-term plans
Consider the status of your organization. What are the long-term plans and goals? Is your health system aiming to expand a department? Are there plans to add to current facilities? Answering these questions can help clue you in to where your time - and recruitment effort - is best spent.
Also pay attention to your current hires and keep tabs on the timeline of ongoing physician contracts. Staying on top of these details helps you more quickly and easily determine when openings are most likely - and where your talent pool can be deepened in the meantime.
Tap into your nurtured connections
Prioritize the relationships you've been building with passive candidates. Growing these connections is useful for promptly filling a future need, or simply having more options when there are vacant positions.
In case you need the reminder, it's never too early to start reaching out to potential prospects. Successful talent acquisition requires forging new connections now with those you want to add to your talent pool later. 
Know which specialties are most in demand and hardest to recruit
Keeping up with current hiring trends is another useful approach for more easily predicting how challenging it might be - or how long it could take - to find the physician or advanced practice provider your organization needs. Plus, it helps you better prioritize your time and energy as you aim to increase your talent pool and fill future openings.
Consider which specialties will be hardest to hire and which are most in-demand, and then plan accordingly when beginning to seek out these prospects.  
Utilize sourcing tools
According to LinkedIn, companies can expand their talent pool up to 10% by using employee networks to recruit. Keep in mind the power of your hires' connections, work to build more relationships with these individuals and use sourcing tools to continue expanding your options.
Other recruiter resources, like online job boards, career fairs and specialty conferences, can also help you identify and connect with individuals that you'd not only like to add to your talent pool, but eventually your talent pipeline.
Remember retention
The best way to ensure a position doesn't have to be filled is to retain the hires you already have at your health system. The stronger your dynamic with current staff members, the more likely they are to remain at your organization, and the less often you will need to reach back into your talent pool.
As always, be sure to routinely check in with your recruits and ensure they have the resources, support and opportunities they need to be successful.
Want to know more about how you can increase your talent pool and anticipate future staffing needs? We're here to help. Contact us at ProTeam@PracticeLink.com.